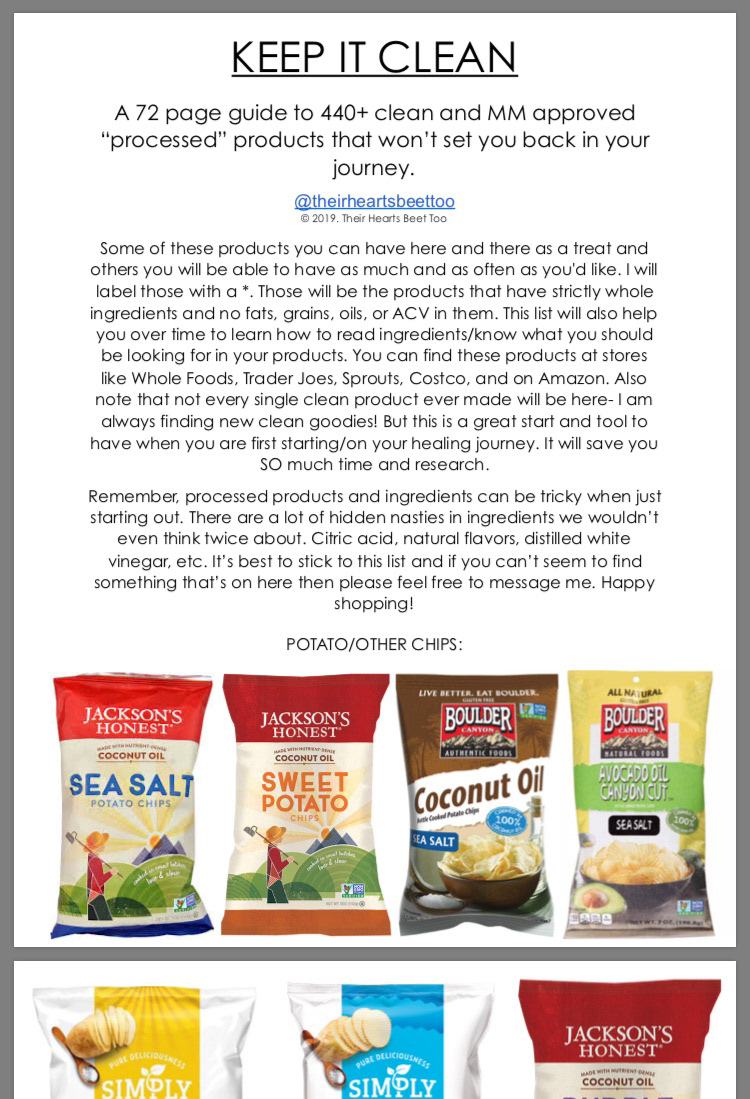 **INSTRUCTIONS TO DOWNLOAD/SAVE-

PLEASE READ

BEFORE PURCHASING**: 
- You will receive an email with your download link after purchasing.
- You will then be taken to the download page. It will say the file is too large to preview, choose the "Download" button.
- Click the "Download anyway" button on the next page.
- Do not leave that page after clicking the button. It will seem like nothing is happening but give it about a minute or two. The PDF is large due to so many pictures so it takes a little bit to fully download. Also please make sure you email the actual PDF (not the link) to your email so that you can have it saved to look back on for future use.
Also please take into consideration that companies are able to change the ingredients in their products at any point in time so just always be aware of what you're purchasing. All of the products are clean in this guide as of January 2019.
If you have any troubles or concerns, please don't hesitate to reach out!
Nikki 🌱