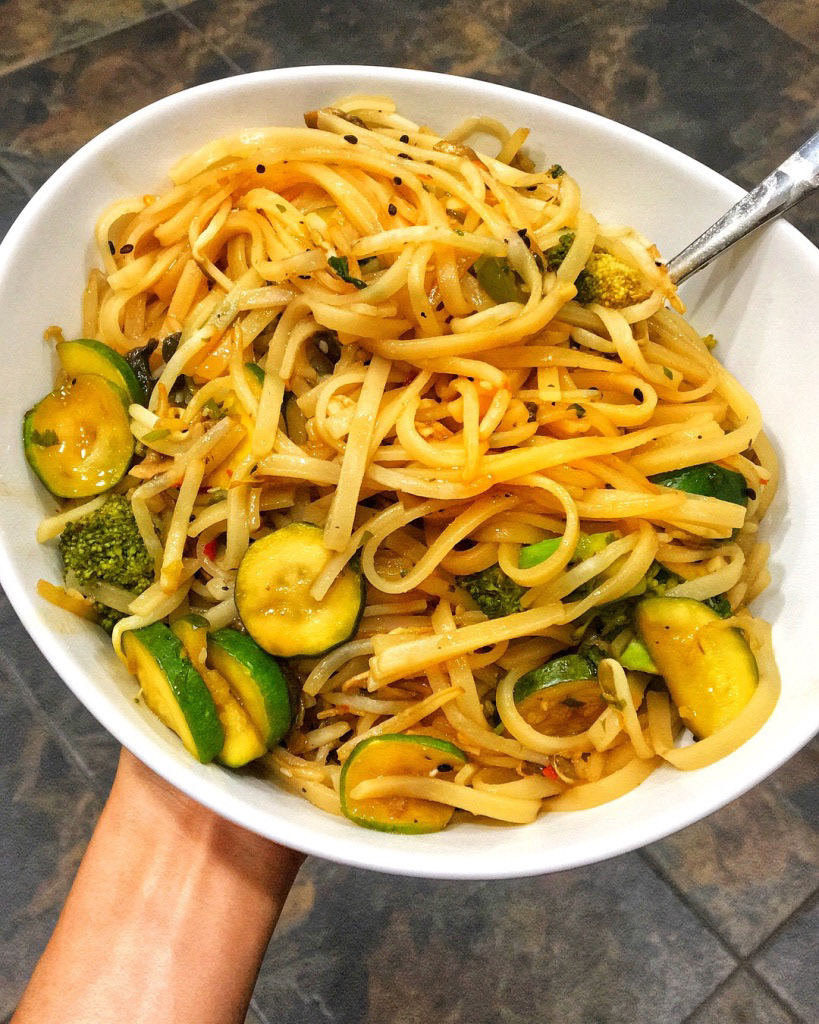 12 cloves of garlic minced
1 box of baby bella mushrooms
1 1/2 bags of mung bean sprouts
Coco aminos + teriyaki sauce (from the same brand "Coconut Secret")
2 packages of rice noodles (I use the brand Annie Chun)
Red pepper flakes, garlic powder, onion powder, ginger, Himalayan sea salt, black pepper (Go heavy handed with seasonings and sauces. That's what gives the dish flavor!)
-Water sauté garlic then add in all of the veggies, spices, and sauces. Except the mung bean sprouts, save those until the end when the veggies have a few minutes left to cook before done.
-While cooking, boil water for rice noodles. Those should only take 5-6 minutes normally. Strain and rinse off after cooking. When all veggies (including bean sprouts) are done cooking, add in rinsed noodles and mix everything together really well. *I used pretty big/deep pot for this recipe so you could always half the ingredients and it will yield less. 
And last but not least, I topped with black and white sesame seeds!
This dish is soooo delish and fiancé approved!